With the development of social media platforms in recent years, many talented and creative people have found their popularity and recognition through TikTok. This platform, focusing on short videos, has become a place where stars are born every day. In this article, we will take a look at a few famous TikTok bloggers and why they have become so popular.
Charlie D'Amelio (@charlidamelio)
Charlie D'Amelio has become the real queen of TikTok. Her account is known for her dance videos, and she became one of the first users to reach one billion followers on the platform. Charlie has gained immense popularity thanks to her talent in dancing and her spontaneous nature.
Addison Rae (@addisonre)
Addison Rae is another TikTok star whose popularity is steadily growing. She is also known for her dancing, comedy sketches and fashion advice. Addison has quickly become one of the platform's most influential users and has millions of followers.
Zahara (@zahara)
Zahara is a young TikTok star who has won the hearts of millions of users around the world. Her content includes creative mini-movies, acting performances and educational videos. Zahara is a shining example of how you can achieve success on a global platform starting with a small account.
Bella Poarch (@bellapoarch)
Bella Porch became famous thanks to her viral video "M to the B", which became a real hit on TikTok. Her unique style and original content attracted a huge number of subscribers. Bella also actively collaborates with other celebrities and brands.
Zach (@zachking)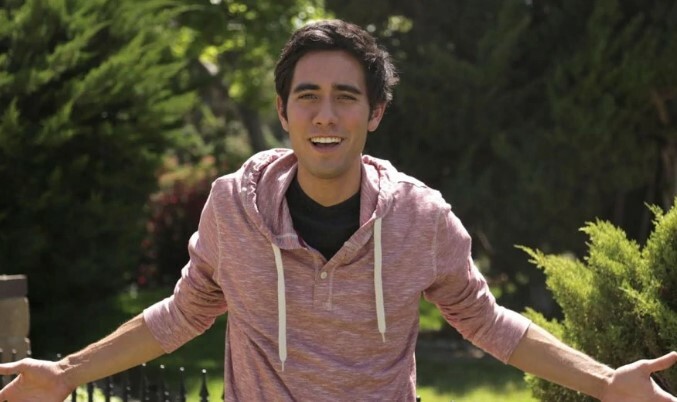 Zach King is a master at creating magical illusions on TikTok. His videos amaze and inspire millions of users. Zek also actively uses special effects and animation to create amazing mini-movies right on his page.
Brittany Broski (@brittany_broski)
Brittany Broski, also known as "Kombucha Girl", is famous for her comedy sketches and reactions to various events. She mixes humor and social commentary in her videos, which makes her content popular among a wide audience.
Spence X (@spencerx)
Spencer X is a beatboxer who uses TikTok to showcase his amazing musical talent. His videos of him creating music with his voice and mouth have gone viral and attracted many fans.
Zachar Gordon (@zzachargordon)
Zachar Gordon is known for his humorous videos and parodies. His witty comments and creative ideas have attracted more than 33 million subscribers. He also uses his popularity to support social initiatives.
Josh Richards (@joshrichards)
Josh Richards is another of the many TikTok stars who got their start with popular dance videos. He is also actively involved in charity and educational projects, using his popularity for good causes.
In conclusion, TikTok is a world of opportunities for creative expression and achieving popularity. These bloggers have become TikTok icons of sorts, but also inspire others to create unique content and achieve their dreams. The platform continues to grow and evolve, and perhaps the next TikTok star is ready to take their step to fame.

This is just a small overview of some popular TikTok bloggers, their talents and content styles. These stars of the platform have demonstrated that TikTok provides a unique opportunity for people of different ages and interests to share their ideas and talents with the world. As this platform grows, we can expect to see even more talented creators and TikTok stars in the future.